THE NUMBER 66 IN JUDEO-MASONIC NUMEROLOGY

---
John Paul Jones, 2008
---

"the number six is represented in the Qabalah by two triangles which form the seal of Solomon when they are brought together and given a common center." (The Mysteries of the Qabalah, by French Freemason and Kabbalist magician, Eliphas Levi).
Therefore, in Qabbalistic numerology, the number 66 is equivalent to the following ideograph: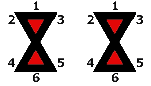 According to Albert Churchward, the Freemason who authored The Arcana of Freemasonry, the double-hourglass symbol, as pictured here, represents the god of the Masonic Brotherhood, G.A.O.T.U., i.e., Grand Architect Of The Universe:

"The triangle was sacred on account of its representing Heaven. The Primary Triangle originally represented Set, but when Horus took the place and attributes of Set, he became God of the Celestial North. Their two symbols were afterwards blended, as fig. 23. This form was sometimes doubled, as Fig. 20., and was then the most sacred sign amongst the old Brotherhood." (Churchward, The Arcana of Freemasonry)
So, in Judeo-Freemasonry, the number 66 is evidently considered a kabbalistic equivalent of the Seal of Solomon, or the hexagram, because, according to Churchward, as well as many other Masonic scholars, the hexagram likewise signifies T.G.A.O.T.U., or the Grand Architect of Freemasonry. David Cherubim, an initiate of the Golden Dawn secret society, claims, among others, that the hexagram is equivalent to the number 666. (See external link: http://thelemicgoldendawn.net/documents/hexagram.htm )
---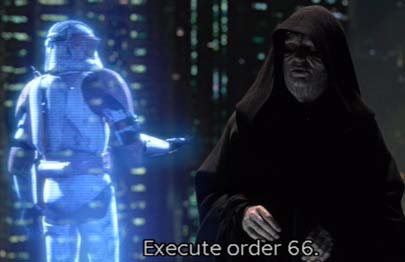 In Revenge of the Sith of the Star Wars movie series, the black-white Jehovah of the Kabbalah, as signified by the Seal of Solomon, plays an important part in the subtext, as when, for example, Yoda philosophizes that the dark and light side of the Force (i.e., the god of the Kabbalah) must be put back in balence, thus conveying the occult idea that evil is necessary. This is the God of the Dual Horizon, as Heimbichner calls it in his classic and seminal talk on the occult philosophy & the double mind, available at revisionisthistory.org. This occult Judeo-Masonic view of God made its debue in the mass mind during the Son of Sam ritual murder spree in 1977. Read Hoffman's seminal and scary book Secret Societies & Psychological Warfare for more information on this.
---
FREEMASONRY IS KABBALISTIC, NOT CHRISTIAN!


VISIT TALMUDUNMASKED.COM FOR MORE INFORMATION.
---
"Thus, while States are gravitating toward a Universal Republic, the Super-State becomes an infrangible dictature, which according to its will grinds them down or else thoroughly infects them; that Super State is called JUDEO-MASONRY."
(Msgr. Jouin, page 24,
The Papacy & Freemasonry, Msgr. Jouin, 1930
---
Disclaimer: Opinions posted on http://heiimbich.tripod.com are those of the individual posters and do not necessarily represent the opinions of heimbich.tripod.com or Craig Heimbichner or or their associates. All materials posted herein are protected by copyright law and the exemption for fair use of copyrighted works. Neither this site nor its content has been authorized by Craig Heimbichner, in whose honor the site is dedicated.

---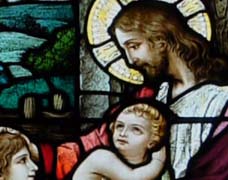 ---
EXTERNAL LINKS:
---
SITE MISSION
---
---
"When the State refuses to give God what belongs to God, by a necessary consequence, it refuses to give to its citizens that to which they, as men, have a right. For whether one likes it or not, the true rights of man spring precisely from his duties towards God. -- Pope Leo XIII
---
---