* 1942, CA, OTO satanist Dr. Whiteside Parsons charged by a 16 yearl old boy of rape. Source: "Secret Societies and Psychological Warfare," Micheal A. Hoffman II, pages 201-202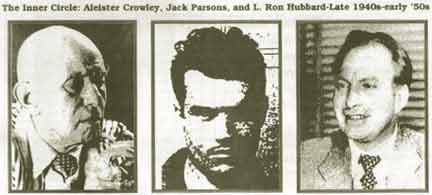 "To the world outside of the OTO, Marvel W. Parsons would be known as Dr. John Whiteside Parsons, a founding member of California's Jet Propulsion Laboratory (JPL), inventor jet- assisted takeoff (JATO), discoverer of ammonium perchlorate, and founder of Aerojet Corporation.... Parsons was a government operative who enjoyed immunity from prosecution for sales of explosives on the black market and even for crimes such as an autumn, 1941 car-jacking perpetrated at gunpoint with an associate. In 1942 charges by a sixteen year old boy that he had been homosexually raped by Parsons and other members of the OTO, were dismissed as 'fantasy' by investigating Pasedena police officers. The police reported that the OTO was little more than 'an organization dedicated to religious and philosophical speculation, with respectable members such as a Pasadena bank president, doctors, lawyers and Hollywood actors. The Pasedena cops were playing dumb. Parson's avowed leader, the Englishman Aleister Crowlehy, was a notorious Satanist, drug addict and pederast who had engaged in sodomy rites in the Algerian desert with an othodox Jewish man, Victor Neuburg."
---
---
FREEMASONRY IS KABBALISTIC, NOT CHRISTIAN!


VISIT TALMUDUNMASKED.COM FOR MORE INFORMATION.
---
"Thus, while States are gravitating toward a Universal Republic, the Super-State becomes an infrangible dictature, which according to its will grinds them down or else thoroughly infects them; that Super State is called JUDEO-MASONRY."
(Msgr. Jouin, page 24,
The Papacy & Freemasonry, Msgr. Jouin, 1930
---
Disclaimer: Opinions posted on http://heiimbich.tripod.com are those of the individual posters and do not necessarily represent the opinions of heimbich.tripod.com or Craig Heimbichner or or their associates. All materials posted herein are protected by copyright law and the exemption for fair use of copyrighted works. Neither this site nor its content has been authorized by Craig Heimbichner, in whose honor the site is dedicated.

---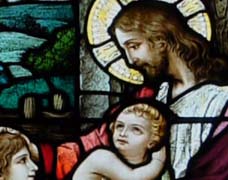 ---
EXTERNAL LINKS:
---
SITE MISSION
---
---
"When the State refuses to give God what belongs to God, by a necessary consequence, it refuses to give to its citizens that to which they, as men, have a right. For whether one likes it or not, the true rights of man spring precisely from his duties towards God. -- Pope Leo XIII
---
---